Spon­sor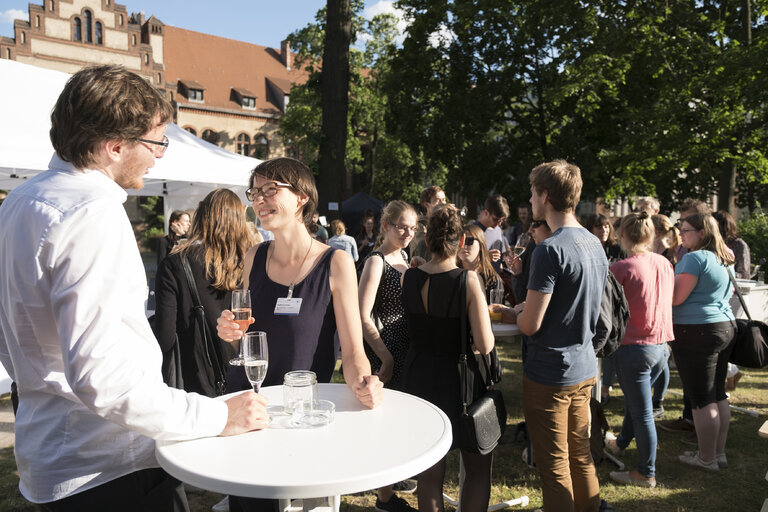 Get involved as a sponsor of the Deutschlandstipendium at the Humboldt-Universität – whether as a company, foundation or private individual. Get in touch with committed students of the Humboldt-Universität today and support the top talent of the future.
Scholarships
A scholarship requires funding of 1,800 euros for one year, whereby you can specify the course of study or discipline of the future scholar. You will sponsor a specific person and be given a variety of opportunities to get in touch with your scholarship holder, as well as other students. In doing so, you can integrate them into your network at an early stage.Your support counts twice over: a scholarship costs 1,800 euros per year. The Federal Government pays the other 1,800 euros according to the matching funds principle.
Scholarship fund
You can donate any amount you like to the Deutschlandstipendium via the scholarship fund. As soon as 1,800 euros have been collected, we will award an additional, subject-independent scholarship. You are also cordially invited to participate in our networking activities. Here, too, every donation is doubled according to the matching funds principle.
Research Classes
As a partner in a Research Class, you will sponsor 12 to 15 talented students who work together on an interdisciplinary research project for one year under the supervision of HU researchers. You can determine the focus of your class, as well as the fields of study of the scholars. You can also name your Research Class and get involved in the accompanying programme.
Members of the Humboldt-Universität
As a member of the Humboldt-Universität, you can help us to promote the Deutschlandstipendium in your network. Many of our sponsors were approached by professors in the past. We look forward to receiving further recommendations.
If you are a member of the Humboldt-Universität and would like to have your research project scientifically supported by a Research Class, please contact us. We would be happy to develop new formats together with you in which scholars support your research projects and assist you in developing the programmes and topics, as well as in the search for potential sponsors.
Alumni of the Humboldt-Universität
Alumni are our best ambassadors. Promote the Deutschlandstipendium within your company or institution and invite your employer to join our network.
Ideas for new sponsorship formats:
We look forward to working with you to develop further sponsorship formats that best suit the interests of your institution.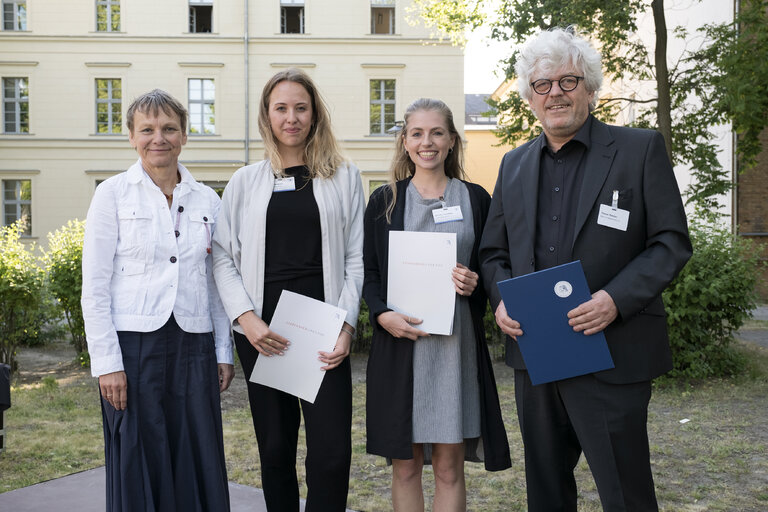 Five good reasons for you to lend your support
Get to know highly educated future professionals and integrate the scholarship holders into your network. As a sponsor, you will have regular contact with your scholarship holder. You will also have many opportunities to get to know other students and present yourself as an attractive employer.

Become a partner of the Humboldt-Universität – and not only for promoting young talent. Take part in our events, gain insights into current research topics and establish collaborations with the Humboldt-Universität outside of the Deutschlandstipendium programme.

Invest in the future. The scholarships support students who distinguish themselves through outstanding achievements and social commitment. In recent years, it has repeatedly been shown that our scholarship holders also achieve outstanding things in their professional lives and support our economy, our society and the environment.

Give something back to society. Many of our sponsors received support during their own education and now want to make the educational paths of current students easier for them. Our scholarship holders are also committed to society. With a Deutschlandstipendium, they are given the time to concentrate on their studies and the freedom to engage in voluntary work.

This form of support pays off like no other! Every euro donated is doubled by the Federal Government according to the matching funds principle. This means that 1,800 privately financed euros become an annual scholarship of 3,600 euros. You can claim the amount donated as an expense for tax purposes: the sum is deducted from your annual taxable gross income and reduces the taxable income. Companies are allowed to claim four percent of their turnover plus wages and salaries as donations.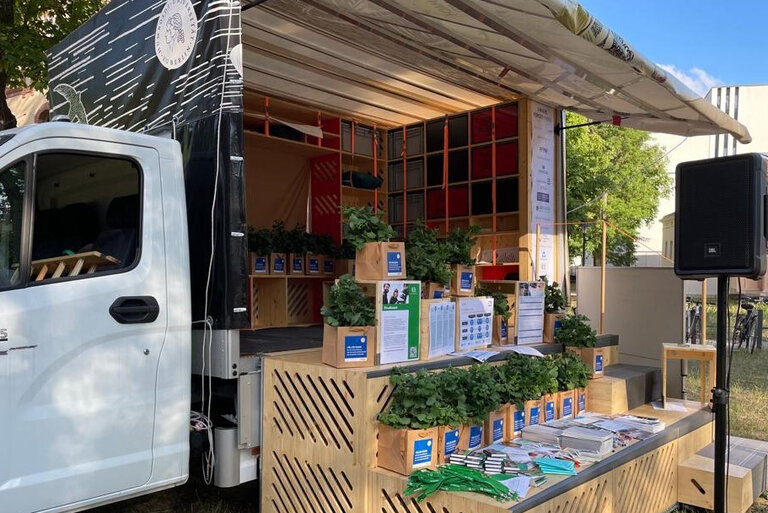 The Deutschlandstipendium is more than just financial support
Just as important as the financial support is the exchange between scholarship holders and sponsors. The students receive support and guidance from established professionals and gain insights into the world of work post study. The sponsors are thus given the opportunity to get to know future professionals and potential employees.