Shap­ing the fu­ture to­geth­er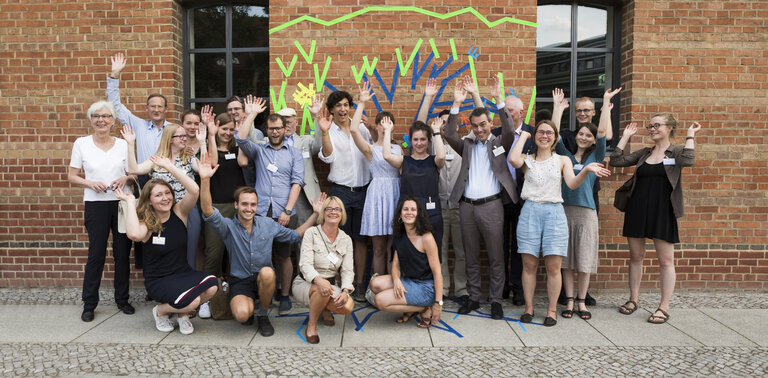 The Deutschlandstipendium scholarhip programme at the Humboldt-Universität zu Berlin supports students of all nationalities with 300 euros per month for at least two semesters. The scholarship is funded in equal parts by the Federal Government and private sponsors, such as companies, foundations and individuals.
Sponsor a scholarship

Support excellent students and the promotion of young talent at the Humboldt-Universität zu Berlin. You can sponsor scholarships or donate to the scholarship fund. Every donation is doubled from federal funds according to the "matching funds principle".

Get a scholarship

With the Deutschlandstipendium, we support high-achieving students in all bachelor's and master's degree programmes. In addition to academic achievement, factors such as overcoming personal hurdles and social and community involvement are also taken into account in the award process.

Networking

The Deutschlandstipendium not only offers financial support but also focuses on networking and individual development. We aim to create an exchange platform where students can gain insights into practice, and sponsors can establish contacts with future top professionals.
Highlights of the Deutschlandstipendium at the Humboldt-Universität
Introducing: Scholarship holders and sponsors